DZKJ PhoneRepair Tools
Download Now
20M installation package, Download and register for 7-day free trial, You can try it first.
Change password and reset machine code
1)change Password


2)reset machine code
One account can be used on three computers, the first three computers successfully logged in are available by default.

We design three computers to login, Considering that a studio may have multiple computers. But this is not designed for multiple users.
Sometimes the binding needs to be changed, please reset here.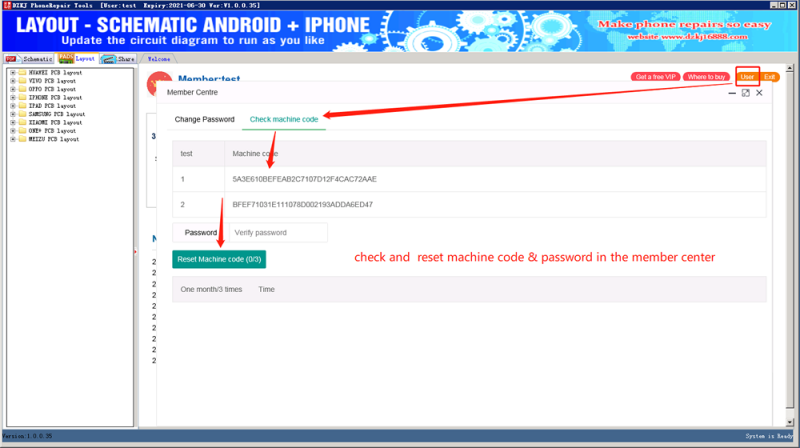 Interest To Reseller Please Contact Us
· GitHub

our software has passed Windows security certification,If some other security software misreports, please add to trust or temporarily close it.